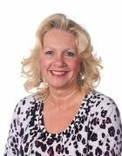 A message from Mrs Fiona Parr, Head Teacher
Welcome to our school virtual site! We are continually updating our news each term so keep visiting this site and reading the school newsletter which is uploaded fortnightly. Hopefully as you navigate around the pages you will get a flavour of our school. We are a large village school that prides itself in our relationships with the local church and local community. We put ourselves firmly at the heart of the families that attend our thriving school. We are continually striving towards excellence in all that we do and believe that the unique experience of each individual is at the centre of our mission statement.
The school became an academy on 1st July 2013. We are a stand-alone academy and will continue as such for the foreseeable future. We work closely with Leicester University and hope to become involved with them and School Direct 2014/15. Academy status opens up much more opportunity for our future school development as we are much more in control of our budget which comes direct from central government instead of through the Local Authority. We look for value for money when we procure new contracts and now have employed a School Business Manager and a School Finance Manager.
Our current school site is no longer suitable for the large numbers of pupils in our catchment area. The school site has been purchased by a developer and they are going to build a new five and a half million pound school on the edge of the village off Hallfields Lane. The plans can be seen under the New School tab. We will be starting a blog to record the development of our exciting new school build so that everyone can share in what will be the future of education for generations of children in Rothley. Currently the developers are aiming for the building to be completed by early January 2015. For current pupils and new pupils starting September 2014 this will affect the holiday pattern in the spring term. Our staff are fully committed to ensuring that the memory of our current site and our strong Christian ethos and excellent practice is embedded quickly in our new school. We will be inviting the community both school and village to get involved in this historic development.