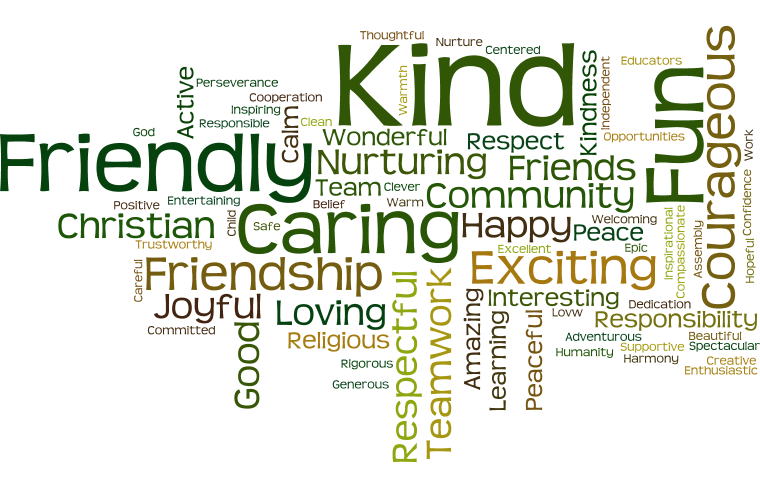 When we asked the stakeholders in the school staff,governors, parents and children for a single word to capture the school ethos this is the picture that emerged. The words are still coming in and the overall picture might change so if you haven't yet contributed please do.
The four words that you said captures the ethos of Rothley Church of England Primary School (Academy) were;
Kind Friendly Caring & Fun
We hope you agree!